Phone Pe Google Pay Cashback Scams Be Careful
Many people may have received calls from unknown number who call you and their first line was Sir/Madam you have not received your cashback of 1999/5999 or 9999.
They ask you to check your Phone Pe or Gpay notification and then when you say you did not received any notification they ask you to be online.
They will send you a UPI payment request and ask you to enter pin to receive it if you do that u will not receive the cashback but you will lose your money.
There are many other methods of scam check it out and be very careful.
How they scam you
Scammers contact victims and pretend they are calling from the PhonePe Customer Service
They say that they are contacting because the victim has some unclaimed cashback received in his PhonePe wallet received from the previous transactions
They send a Money Request to the victim once he confirms that he is using PhonePe. Further the scammers say that in order to avail the cashback in the Bank account, the victim needs to accept.
As Receiving money does not need user to enter his UPI PIN, people get suspicious and question the scammer about the same
Scammer then convinces the victim that the cashback received is in the wallet and in order to transfer it to the Bank account, the PIN has to be entered.
When victims complain about the debited money, the scammer assures them that it will get credited in 48 hours or make some excuses to make victims pay again.
In reality, upon accepting the request and entering the UPI PIN, money is debited from the Victim's account and transferred into Scammer's account.
Remember
Never share your UPI Pin
Never share your CVV or ATM Pin
No bank official will request your Debit or Credit card CVV or Pin
Never allow anyone to take remote control of your phone .
Never share OTP
Don't worry customer care calls who inform you that Your KYC not done or your account going to get closed
PhonePe or any other application never calls their users directly and asks for the sensitive information. One shall never respond to such calls and immediately report the incident to the concerned authorities as well as block the number.
In most cases, scammers obtain your contact information from the social media sites where privacy settings are set to Public. That needs to be changed to prevent other scammers from accessing your details.
It is always important to keep in mind that we shall never share information such as OTP, UPI PIN or make payment to another person whom we do not know or trust.
When using any UPI App, one must always remember that we do need to enter the UPI PIN when receiving the money, it is needed only when sending it to someone else's bank account or UPI ID.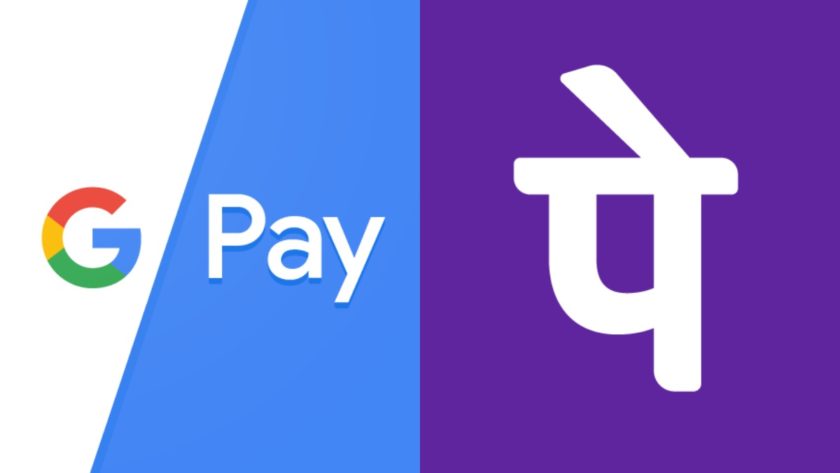 Phone Pe Google Pay Cashback Scams Be Careful
Requesting money, taking remote access of the phone, and vishing some popular UPI scams 
One of the most common UPI scams is the 'Request Money' scam. .
This happens when a user receives a request to pay money instead of getting a payment, and isn't paying enough attention to the transaction.
OLX and Quikr are well-known for hunting grounds for frauds using this scam.
On apps like Google Pay, PhonePe, BHIM, etc., there is an option to request money from another person, which is something fraudsters take advantage of.
Say you're expecting a payment from a person for a product you want to sell, but instead of paying you the amount, the person sends a payment request for that amount.
You receive the request and, unassumingly, enter your UPI M-PIN. .
As soon as you enter the PIN, you have validated the transaction and the money gets transferred from your bank account to the fraudster's account.
Cashback/ refund scam
This is a variation of the Request Money scam, wherein the scammer will call and pose as an agent of the bank or a major retail chain.
She/ he says the user has been awarded some cashback and asks them to accept it via any UPI app of your choice.
Many scammers even keep an eye on Twitter and Facebook for complaints shared by users on the platform; they then call as executives of such companies and promise to process a refund. Within seconds, the user gets a message mentioning the said amount on your UPI app; in a rush to encash the cashback, many users enter their PIN. .
However, this will be a payment request — UPI apps do not require users to enter PIN to accept a payment. This means they authorized a UPI payment from their phone instead of accepting money.
Remote access/ Vishing
UPI has a simple four-digit PIN to authorize transactions.
The simplicity of this process also makes it easy for hackers to transfer funds from your bank to their accounts once they discover your PIN.
One of the ways hackers can do this is by accessing your phone remotely using apps like AnyDesk.
This is a remote desktop software that can allow hackers to gain access to your phone and all the OTPs it receives. 
In such a scam, you can get a call from a fraudster pretending to be a bank representative calling regarding an issue with your account.
They will then try to establish a conversation, asking for personal details such as your date of birth, name, and mobile number.
They will then ask you to download an app like AnyDesk or ScreenShare or TeamViewer from Google Play Store.
The fraudster will then ask for an OTP that is generated when setting up the app.
They will also ask you to grant all the necessary permissions in the app.
Once this is done, the hacker will have full control of your phone and can make transactions using your UPI account.
In such a case it is important to understand that a bank representative will never ask for your credentials such as passwords or OTPs.
They will also never ask you to download a third-party app. If anyone asks you to do any of these over the phone, they are most likely trying to scam you.
Notably, apps like Paytm will not work if you have a screen-sharing app installed in order to protect your confidential data.
Phone Pe Google Pay Cashback Scams Be Careful
SIM cloning
Another way fraudsters have been able to hack someone's bank account is by cloning their SIM card without their knowledge.
Last year, a person reportedly lost Rs 25 lakh due to SIM cloning. 
By cloning the number, the fraudster can receive OTPs, allowing them to change the victim's UPI PIN and access banking apps and payments services like Google Pay, Paytm, and so on.
The process for SIM swapping or cloning is not easy, which is why it's not popular even among scammers. SIM swap fraud has been steadily increasing in India in recent times.
Notably, this method happens after some of the previous scams we mentioned such as phishing and fraudsters pretending to be bank representatives.
Once they obtain enough personal information from the victim, they can call the mobile operator and convince them to block your SIM number.
They will then obtain a new SIM and access your banking accounts via SMSs and OTPs.
SMS forwarding scam
This is a relatively elaborate scam in which the scammer will ask you to send an SMS from your phone in order to authenticate an order or to process a refund, etc.
However, this SMS actually contains an alphanumeric identifier for your smartphone — this alphanumeric identifier tells UPI that the request to register a UPI account was made from the users' registered phone number.
When you send the requisite SMS to the scammer, they will get this alphanumeric identifier too, which allows them to register for a UPI account from your phone number.
Then they will be able to steal money from your account.
This usually involves the fraud guessing the UPI PIN based on the personal info they have of the user.
However, there have been cases where the scammer convinced the user to give their PIN in order to process refunds etc.
---
Follow us or bookmark us for more Celeb Bio box office collection report celebrities trailers and promos
Join us on Facebook
Join us on Twitter