Britney Spears Calls Sister Jamie Lynn "a Scum Person"
Britney Spears Calls Sister Jamie Lynn "a Scum Person"
Britney Spears pushed back after younger sister Jamie Lynn Spears accused her of once locking them in a room with a knife. Read on for the singer's response to the allegation.
The "Toxic" singer, 40, slammed her younger sister on Friday, Jan. 14, after the Zoey 101 alum, 30, appeared on ABC News to promote her new memoir, Things I Should Have Said.
On air, Jamie Lynn explained why she included a claim that Britney once took a knife and locked the two of them in a room together.
According to Jamie Lynn, she was "scared" during the alleged incident and the resulting experience spoke to her "own panic attacks."
In a statement released on Twitter, Britney responded to the allegation and said that Jamie Lynn "stooped to a whole new level of LOW."
"I've never been around you ever with a knife or would I ever even think to do such !!!" she wrote.
"The only knife I ever saw you with at home was cutting the biggest piece of squash I ever saw in my life and it was way too big for me to cut … So please please stop with these crazy lies for the Hollywood books !!!"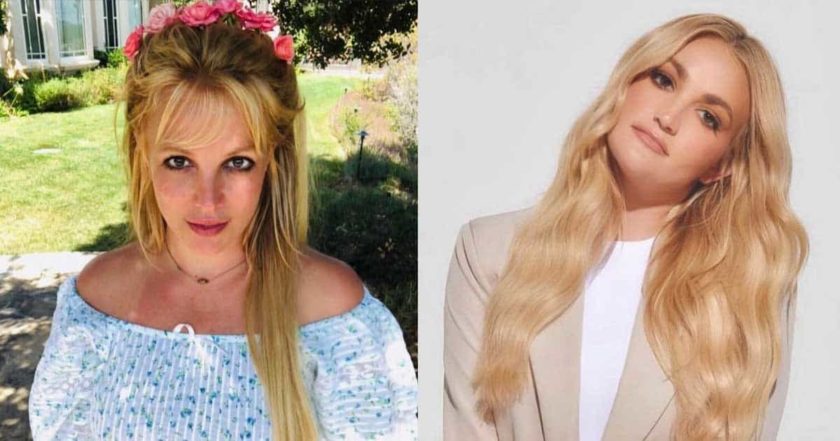 Britney Spears Calls Sister Jamie Lynn "a Scum Person"
As per Daily Mail, Jamie Lynn's marketing tour for her tell-all memoir has not impressed Britney. On Thursday night, she tweeted a similar outburst from the day before, in which she stated she felt so bad that 'she might die' while watching her sister Jamie Lynn promote her biography.
Britney specifically refuted Jamie Lynn's claim that her behaviour had been 'erratic, paranoid, and spiralling' over the years, which Britney labelled as an attempt to 'sell a book at my expense,' as their family feud continues in the aftermath of Britney's successful attempt to have her father removed as her conservator.
---
Follow us or bookmark us for more Celeb Bio box office collection report celebrities trailers and promos
Join us on Facebook
Join us on Twitter