All About Unique Sally Bollywood: Super Detective Season 1 & 2
All About Unique Sally Bollywood: Super Detective Season 1 & 2
Sally Bollywood: Super Detective formally called as Sally Bollywood is an French-Australian animated Children's comedy television show.
Directed by Jérémie Hoarau and Alexis Ducord created by Emmanuelle Boutet (AKA Pepper Sue) and Elastik Jane.
It features Di Adams, Sarah Aubrey, Eve Morey, Jane U'Brian and Keith Scott.
The series was originally broadcast on France 3 and on Seven Network in Australia.
Two series have been produced, each consisting of 52 13-minute episodes. Many networks air episodes in pairs, to fill a half-hour time slot.
All About Unique Sally Bollywood: Super Detective Season 1 & 2
The series was developed in association with France 3 and Seven Network. It is co-produced by France Télévisions in France and Three's a Company in Australia, and distributed internationally by Zodiak Entertainment Distribution.
Who is Sally Bollywood
A girl detective.
Sally investigates primarily by asking people questions,
She has purple plum hair.,
She speaks with an Australian accent in the English dub,
She's also a huge fan of the Fuzzy Frogs,
She lives in Cosmopolis. She is Indian.
Characters

Sally Bollywood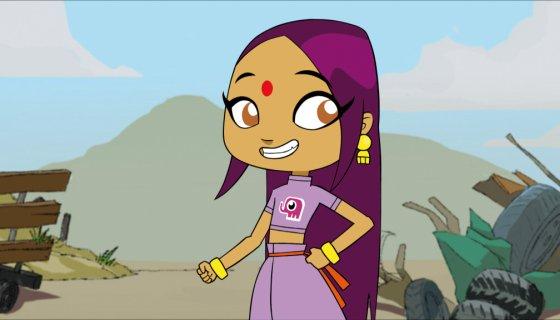 Doowee McAdam
Jasmine Gupta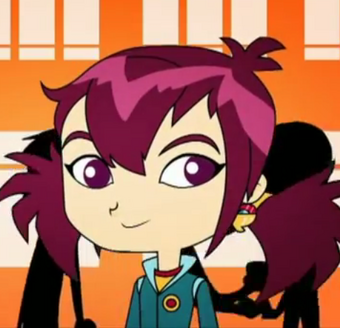 Harry Bollywood
Mrs. Apu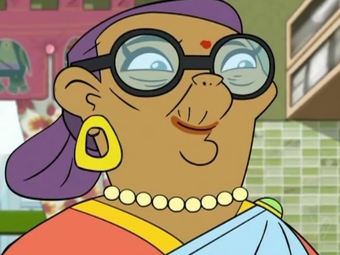 All About Unique Sally Bollywood: Super Detective Season 1 & 2
Season 1 Episodes
Episode
Title
1
"Cockroach Capers"
2
"Trapped by the Internet"
3
"Talent Will Out"
4
"SOS Saris!"
5
"Window Pains"
6
"Chemical Reaction"
7
"Trouble at the Museum"
8
"Double Trouble"
9
"Don't Touch My Lucky Charm"
10
"Mr. Big"
11
"George's Forced Labour"
12
"From Bombay with Love"
13
"The Case of the Missing Cat"
14
"Cousin Bouleh"
15
"Room with a Curse"
16
"Operation Nerd"
17
"Bus Stop"
18
"Liz's Secret Diary"
19
"The White Bear"
20
"The Guardians"
21
"The Dating Agency"
22
"Go Kart Wars"
23
"The Killer Curry"
24
"Serial Thief"
25
"Cold Case"
26
"That's Rock 'N' Roll"
27
"The Walls of Cosmopolis"
28
"The Delayed Action Chili Pepper"
29
"The Attack of the Giant Chicken"
30
"Art For Art's Sake"
31
"The S.B.I. Sees Double"
32
"Bling Bling"
33
"Close Protection"
34
"Mrs. Apu's Old Friend"
35
"High School Musical Mystery"
36
"The Formidable Miss Chicago"
37
"The Midnight Stitch-Up"
38
"The Shy Mystery"
39
"Halloween Heist"
40
"Mr. Big Returns"
41
"Doowee's Luck Runs Out"
42
"The Party"
43
"The Client in the Clouds"
44
"Call My Lawyer"
45
"The Stink Bomb"
46
"The Egg War"
47
"The Fortune Teller"
48
"Two Heads are Better than One"
49
"Caught Red Handed"
50
"The Missing Stamp"
51
"Stranger than Fiction"
52
"International Day"
Season 02
| | |
| --- | --- |
| Episode | Title |
| 1 | Rock n Roll Dad |
| 2 | Comic Book Caper |
| 3 | Performing Magic |
| 4 | New Teacher |
| 5 | The Sorceress |
| 6 | Muckraking |
| 7 | Poster boy |
| 8 | Exchange Student |
| 9 | The Crystal Guitar |
| 10 | .Ancient History |
| 11 | Night At The Museum |
| 12 | .The Sad Clown Gang |
| 13 | .Everyone's Private Eye |
| 14 | Burglary 2.0 |
| 15 | The Black Sheep |
| 16 | The Haunted House |
| 17 | .The Big Stink |
| 18 | .Storm Clouds over the SBI |
| 19 | Adventures in Pet Sitting |
| 20 | Crime flash |
| 21 | Missing Mobiles |
| 22 | Eye in the Sky |
| 23 | Whodunnit |
| 24 | Stolen Clothes |
| 25 | .Singing & Dancing Sally |
| 26 | .Sally's Circus |
| 27 | Camp of Doom |
| 28 | .A Bird in the Hand |
| 29 | .Detention |
| 30 | Serial Treachery |
| 31 | .Starry Eyed |
| 32 | Miss Mystery |
| 33 | .Pyjama Party |
| 34 | .Sally's Pen Pal |
| 35 | .Too Many Cooks |
| 36 | The White Knight |
| 37 | .Fangs a Lot |
| 38 | .Ripped off Rapp |
| 39 | .Party Pooper |
| 40 | .Doowee's Urn |
| 41 | .Beauty Pageant |
| 42 | .Ring my Bell |
| 43 | .Catch Me If You Can |
| 44 | .The Invincible Rider |
| 45 | Dinosaur Danger |
| 46 | New Girl |
| 47 | All Made Up |
| 48 | Asphalt Jungle |
| 49 | Birthday Surprise |
| 50 | Champion |
| 51 | Hot Potatoes |
| 52 | .Fundraising Felony |
Follow us or bookmark us for more Bollywood news box office collection report celebrities trailers and promos
Join us on Facebook :
Join us on Twitter :