777 Charlie Box Office Collection Super Blockbuster
777 Charlie Box Office Collection Super Blockbuster, All Languages Day wise collection, Budget and Box Office Verdict
777 Charlie is a 2022 Indian Kannada-language adventure comedy-drama film written and directed by Kiranraj K. and produced by Paramvah Studios.
It stars Charlie, a Labrador dog in the titular role, and Rakshit Shetty alongside Sangeetha Sringeri, Raj B. Shetty, Danish Sait and Bobby Simha.
The film follows the journey and bonding between a lonely factory worker and a stray Labrador dog.
777 Charlie was announced in September 2017.
Principal photography took place from June 2018 to October 2021, with delays due to COVID-19 pandemic.
The film was shot in various locations across Karnataka, Goa, Gujarat, Rajasthan, Punjab, Himachal Pradesh and Kashmir.
777 Charlie had a limited theatrical release on 2 June 2022, and released in cinemas worldwide on 10 June along with dubbed versions in Malayalam, Tamil, Telugu and Hindi.
The film received huge critical acclaim for its cast performances (particularly Rakshit Shetty and Charlie), writing, emotional weight and direction.
Budget Of 777 Charlie
Production Cost : 15cr.
Ads, Prints and Delay Cost: 05cr.
Landing Cost: 20cr.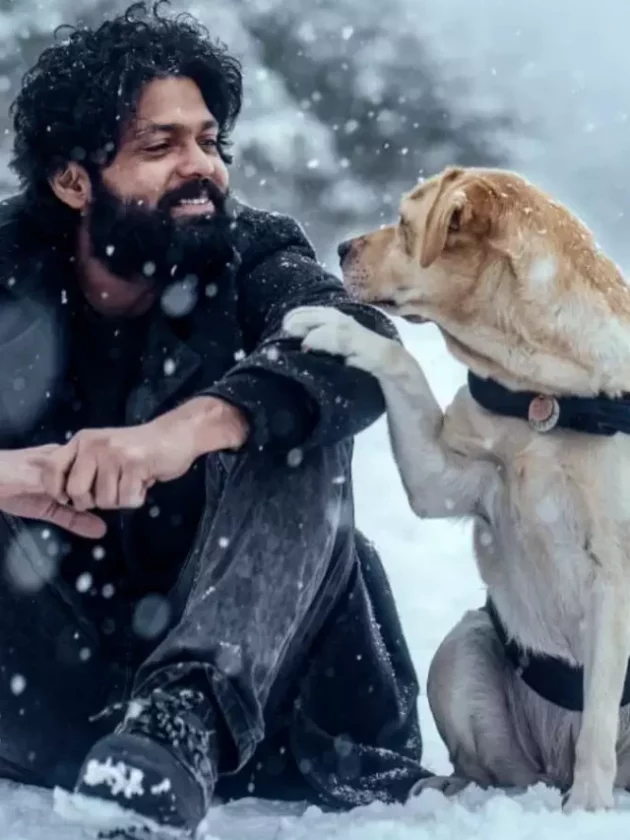 777 Charlie Box Office