The Dark Knight (2008) Box Office Collection
The Dark Knight (2008) Box Office Collection Day-Wise Country-Wise Worldwide Lifetime Total Budget
The Dark Knight is a super hero film released on July 18 2008 in United states and July 25 2008 in United Kingdom
Directed by Christopher Nolan Produced by Emma Thomas, Charles Roven and Christopher Nolan
Story by Christopher Nolan and David S Goyer based on Characters appearing in comic books published by DC Comics
Film features Christian Bale, Machael Caine, Heath Ledger, Gary Oldman, Aaron Eckhart, Maggie Gyllenhaal and Morgan freeman
Produced under Warner Bros. Pictures, Legendry Pictures, DC Comics and Syncopy banner distributed by Warner Bros. Pictures
Movie The Dark Knight made in the budget of $185 Million and grossed 1 Billion worldwide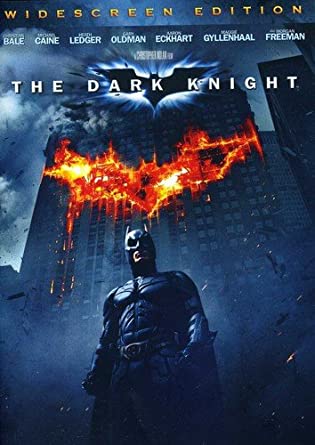 The Dark Knight (2008) Box Office Collection
Domestic Box Office Collection 2008 : $533,345,358
Domestic Box Office Collection Re- Release 2012 : $1,513,086
Total Domestic (US) Box Office Numbers : $534,858,444
Overseas Total Box Office Collection : $471,115,201
Worldwide Box Office Collection : $1,005,973,645
Budget : $185,000,000
Country-Wise Box Office Grosses
| | |
| --- | --- |
| Region | Lifetime Gross |
| United Kingdom | $89,171,330 |
| Australia | $39,880,717 |
| Germany | $29,669,980 |
| France | $27,514,612 |
| South Korea | $25,760,568 |
| Mexico | $24,966,893 |
| Brazil | $20,156,555 |
| Spain | $16,318,208 |
| Japan | $14,697,309 |
| Italy | $13,871,401 |
| Russia/CIS | $8,589,052 |
| Hong Kong | $7,624,162 |
| Sweden | $7,332,500 |
| Denmark | $7,302,163 |
| Netherlands | $7,249,858 |
| Taiwan | $6,749,386 |
| Norway | $6,647,575 |
| Argentina | $5,480,477 |
| Austria | $5,108,788 |
| New Zealand | $4,631,438 |
| Belgium | $4,435,611 |
| Switzerland | $4,070,124 |
| Greece | $3,807,925 |
| Poland | $3,798,738 |
| Colombia | $3,651,300 |
| India | $3,650,589 |
| Singapore | $3,637,103 |
| Finland | $3,541,780 |
| Venezuela | $3,488,816 |
| Philippines | $3,267,510 |
| Chile | $3,239,830 |
| Turkey | $3,002,678 |
| Indonesia | $2,784,330 |
| Malaysia | $2,662,579 |
| Thailand | $2,633,488 |
| United Arab Emirates | $2,542,485 |
| Israel | $2,521,967 |
| Portugal | $2,163,700 |
| South Africa | $1,787,300 |
| Central America | $1,572,416 |
| Peru | $1,451,401 |
| Hungary | $1,378,010 |
| Ecuador | $1,175,373 |
| Czech Republic | $1,078,226 |
| Kuwait | $849,132 |
| Iceland | $753,692 |
| Egypt | $709,987 |
| Ukraine | $561,607 |
| Croatia | $552,373 |
| Romania | $499,047 |
| Bolivia | $403,400 |
| Lebanon | $383,522 |
| Bulgaria | $325,890 |
| Uruguay | $316,969 |
| Slovenia | $278,100 |
| Slovakia | $260,188 |
| Estonia | $239,130 |
| Latvia | $218,110 |
| East Africa | $182,196 |
| Serbia and Montenegro | $171,844 |
| Lithuania | $156,823 |
| Nigeria | $50,134 |
Trivia
In Sir Michael Caine's opinion, Heath Ledger beat the odds and topped Jack Nicholson's Joker from Batman (1989)
In preparation for his role as The Joker, Heath Ledger hid away in a motel room for about six weeks
While filming a chase scene on Lake Street, the Chicago Police Department received several calls from concerned citizens stating that the police were involved in a vehicle pursuit with a dark vehicle of unknown make or model.
Aaron Eckhart spoke about a unique experience he had with Heath Ledger during the hospital scene. He said that before lines were exchanged, Ledger would just walk around, in character, mumbling to himself in an odd manner. All Eckhart could do at the time was just watch him while still in character. This went on for several minutes, until Ledger got close to him. Eckhart felt compelled at this point to fiercely raise his hand up. Immediately, Ledger grabbed Eckhart's raised hand in an equally matched fierce manner. When the scene was over, Ledger, now out of character, told Eckhart "That's what acting's all about."
This was the first comic book movie to reach the $1 billion mark worldwide.
Disclaimer: The Box Office Data are compiled from various sources and by our own research. These data can be approximate and Bollywood fever does not make any claims about the authenticity of the data.
Follow us or bookmark us for more Bollywood news box office collection report celebrities trailers and promos
Join us on Facebook :
Join us on Twitter :