Discover Salman Khan All Movies List Hit Or Flop and Box Office 9
Salman Khan All Movies List Hit Or Flop and Box Office 9 Profit Loss BO verdict release date success ratio
Abdul Rashid Salim Salman Khan born on 27 December 1965 is an Indian film actor, producer, occasional singer, and television personality.
In a film career spanning over thirty years, Khan has received numerous awards, including two National Film Awards as a film producer, and two Filmfare Awards for acting.
He has a significant following in Asia and the Indian diaspora worldwide.
The eldest son of screenwriter Salim Khan, Khan began his acting career with a supporting role in Biwi Ho To Aisi (1988), followed by a leading role in Maine Pyar Kiya (1989).
Khan continued in Bollywood in the 1990s with roles in several productions, including the romantic drama Hum Aapke Hain Koun..! (1994), the action-comedy Andaz Apna Apna (1994), the action thriller Karan Arjun (1995).
In 1999 he acted in the comedy film Biwi No.1 (1999), and the family drama Hum Saath-Saath Hain (1999).
After a brief period of decline in the 2000s, Khan achieved greater stardom in the 2010s by playing the lead role in successful action films like Dabangg (2010), Ready (2011), Ek Tha Tiger (2012), Kick (2014), Sultan (2016) and Tiger Zinda Hai (2017).
In addition to his acting career, Khan is a television presenter and promotes humanitarian causes through his charity, Being Human Foundation.
Born
Abdul Rashid Salim Salman Khan
27 December 1965 Indore, Madhya Pradesh, India
Residence
Mumbai, Maharashtra, India
Nationality
Indian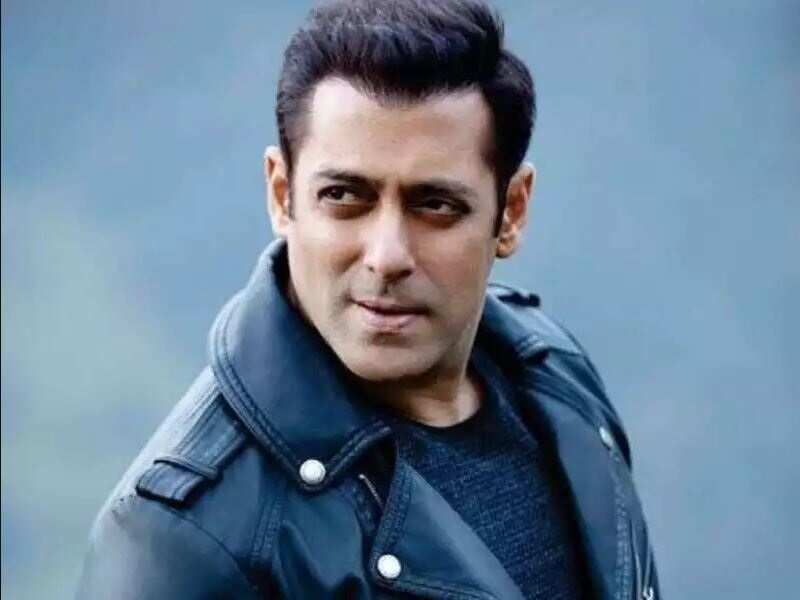 Salman Khan All Movies List Hit Or Flop and Box Office 9
Here is the list Of Salman Khan All Movies, released year, box office collection, and verdict
2010 – till date
From 00 – 09
| | | | | |
| --- | --- | --- | --- | --- |
| 63 | London Dreams | 30-Oct-09 | 26 | Flop |
| 62 | Main Aur Mrs Khanna | 16-Oct-09 | 8 cr | Disaster |
| 61 | Wanted | 18-Sep-09 | 60.24 cr | Hit |
| 60 | Yuvvraaj | 21-Nov-08 | 17 cr | Disaster |
| 59 | Heroes | 24-Oct-08 | 13.25 cr | Flop |
| 58 | Hello | 10-Oct-08 | 12.25 cr | Below Average |
| 57 | God Tussi Great Ho | 15-Aug-08 | 13.5 cr | Flop |
| 56 | Saawariya | 9-Nov-07 | 22.31 cr | Disaster |
| 55 | Marigold | 17-Aug-07 | 1 cr | Disaster |
| 54 | Partner | 20-Jul-07 | 61.2 cr | Super Hit |
| 53 | Salaam-E-Ishq | 25-Jan-07 | 22.5 cr | Flop |
| 52 | Baabul | 8-Dec-06 | 15.75 cr | Flop |
| 51 | Jaan-E-Mann | 20-Oct-06 | 25.12 cr | Below Average |
| 50 | Shaadi Karke Phas Gaya Yaar | 4-Aug-06 | 2.5 cr | Flop |
| 49 | Kyonki | 2-Nov-05 | 13.75 cr | Flop |
| 48 | No Entry | 26-Aug-05 | 44.72 cr | Super Hit |
| 47 | Maine Pyar Kyun Kiya | 15-Jul-05 | 25.68 cr | Hit |
| 46 | Lucky No Time For Love | 8-Apr-05 | 15.94 cr | Average |
| 45 | Dil Ne Jise Apna Kahaa | 10-Sep-04 | 7 cr | Flop |
| 44 | Phir Milenge | 27-Aug-04 | 3.5 cr | Flop |
| 43 | Mujhse Shaadi Karogi | 30-Jul-04 | 29.11 cr | Hit |
| 42 | Garv | 9-Jul-04 | 12.5 cr | Above Average |
| 41 | Baghban | 3-Oct-03 | 22.5 cr | Hit |
| 40 | Tere Naam | 15-Aug-03 | 15.15 cr | Semi Hit |
| 39 | Yeh Hai Jalwa | 26-Jul-02 | 5 cr | Flop |
| 38 | Hum Tumhare Hain Sanam | 24-May-02 | 13.75 cr | Average |
| 37 | Tumko Na Bhool Paayenge | 22-Feb-02 | 8 cr | Flop |
| 36 | Chori Chori Chupke Chupke | 9-Mar-01 | 18.34 cr | Hit |
| 35 | Kahin Pyaar Na Ho Jaye | 17-Nov-00 | 6.69 cr | Flop |
| 34 | Har Dil Jo Pyaar Karega | 4-Aug-00 | 15.27 cr | Average |
| 33 | Chal Mere Bhai | 5-May-00 | 10.75 cr | Flop |
| 32 | Dulhan Hum Le Jayenge | 24-Mar-00 | 18.85 cr | Hit |
Salman Khan All Movies
Salman Khan All Movies
From 88 – 99
Salman Khan All Movies