Radhika Kumaraswamy All Films Hit Flop Box Office Analysis
Radhika Kumaraswamy All Films Hit Flop Box Office Analysis Filmography Box Office Verdict and Success Ratio
Radhika Kumaraswamy is an Indian actress born on 1 November 1986, known as Radhika and Kutty Radhika.
Started her acting career with the Kannada film Neela Megha Shama (2002) when she had just completed her ninth class.
Her first release was Ninagagi, opposite Vijay Raghavendra, which was followed by Tavarige Baa Tangi, starring Shivrajkumar.
In 2003, she appeared in five Kannada films, including Hemanth Hegde's directorial debut Ooh La La; Hudugigaagi
Alongside S. P. B. Charan; Yograj Bhat's maiden feature film Mani, in which she played the daughter of a prostitute;
Mane Magalu and Tayi Illada Tabbali, all of which were commercial failures.
In spite of the film's poor box office returns, Radhika's performance as Gowri in Tayi Illada Tabbali won her the Karnataka State Film Award for Best Actress.
Due to the successive failures of her Kannada films, Radhika subsequently began to work in Tamil cinema, acting in five Tamil films in quick succession.
Reportedly Radhijka married Ratan Kumar at the Sri Durga Parameshwari Temple, Kateel on 26 November 2000.
In April 2002, Ratan Kumar filed a complaint, alleging that Radhika's father Devraj had abducted her as he feared that news of her marriage may "jeopardise her career".
Only a few days later, Radhika's mother wanted the marriage to be annulled as Radhika was just 14 years old and said that Ratan Kumar had forcibly married her.
Devraj further claimed that Ratan had tried to burn Radhika alive. Ratan Kumar died in August 2002, following a heart attack.
November 2010, Radhika revealed that she was married to H.D.Kumaraswamy, former chief Minister of Karnataka.
According to Radhika, they married in 2006 and have a daughter named Shamika.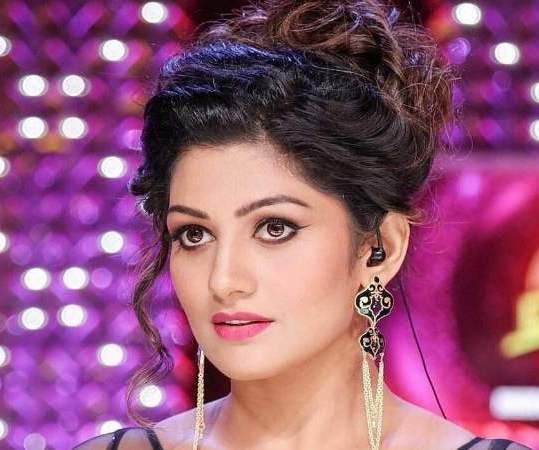 Radhika Kumaraswamy All Films