Be Careful Of Bitcoin/BTC Trading WhatsApp Groups
There are many WhatsApp groups which are scamming people in the name of Bitcoin/BTC Trading.
We have seen many cases where first they add you to a Whatsapp Group with names like BTC VIP, WEALTHGROUP etc.
Then there will be people who ask questions and some analyst reply to them and its totally looks like legitimate.
But after some time they will ask you to invest more every few days and promise to double it.
They start with small amount like 50 USD to 100 USD and double your money and then comes the scam.
And there are chances that they can force you to invest more and you will lose your money.
Please be careful and cross check many times before investing 100 or thousands of dollars.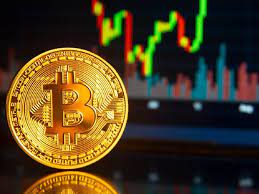 Be Careful Of Bitcoin/BTC Trading WhatsApp Groups
Except from these WhatsApp group scams there are many other ways they are scamming people.
Like Text Messages, Calls and Mails and they have variety of schemes.
Ashish Agarwal, Founder at Bitbuddy told to Mint , "Never fall for mining schemes, there is no such real business exists.
There are more than 5000 identified crypto assets around the globe.
99% of them are scams. People have the common mindset "Bitcoin is very expensive, let's invest in some cheap price coins.
" Please don't consider just price, look at the maximum supply, circulated supply, market cap, last 24 hours transaction volume, and the most important concept and the team behind the coin.
Always be careful, to whom, and what you are investing the money for.