Bank of Ireland fined over errors reporting details of 47,000 customers' loans.
UK: The bank submitted incorrect information to the Central Credit Register (CCR), which the Central Bank of Ireland manages.
The Data Protection Commissioner has fined the bank of Ireland €463,000 for messing up customers' account details that could have affected their credit ratings.
The fine was also based on the bank not telling customers about the issue on time, while Commissioner Helen Dixon has ordered the bank to fix its sub-par data processing systems.
The data breaches involved, which occurred between 2018 and 2019, relate to cases where the bank submitted incorrect information to the Central Credit Register (CCR), managed by the Central Bank of Ireland.
The CCR helps a lender decide if it should approve an application for a loan or not and gives the Central Bank better insights into patterns of lending in the broader economy.
The overall €463,000 fine was broken up into chunks, attributable to each data mistake that Bank Of Ireland made.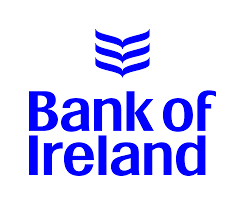 Bank of Ireland fined
The most significant chunk — €250,000 — was imposed on the bank with poor data processing systems.
"I have given regard to the fact that the lack of technical and organisational measures in place manifestly contributed to the personal data breaches that occurred," said Commissioner Helen Dixon.
The next most significant chunk — €125,000 — was partially for the length of time it took the bank to tell 47,000 customers about one of its main errors, where the details of some loans and mortgages weren't correctly reported to the CCR. This included "the false impression given of some borrowers that they were in financial distress."
"I have been influenced by the length of the delay it took BOI to issue a communication to data subjects after it became aware of the personal data breach," said Ms Dixon.
"I have also had regard to the large number of data subjects which were affected by this infringement (approximately 47,000) and the number of complaints BOI received from customers."
It's not the first time the Irish DPC has imposed a fine for credit-related issues.
Last year, it fined the Irish Credit Bureau €90,000 for messing up the credit score details of 15,000 people, possibly affecting their financial reputations.
Bank Of Ireland also came in for harsh criticism by the data regulator on its data processing systems, identified as a critical reason the bank messed up its customers' information.
---
---
Read More
Indian food delivery unicorns Zomato and Swiggy face antitrust probe
MicroStrategy Acquires $190.5 M. Well worth of Bitcoin now it holds a total amount of 129,218 bitcoins
How to know if your Gmail, Facebook, or iCloud ID has been hacked?
Selena Gomez has launched Wondermind, a new platform centering on mental health
Ford Mustang and Chevrolet Camaro production suspended-news
The U.N. health agency says nearly everybody in the world breathes air that doesn't meet its standards for air quality
---
Follow us or bookmark us for more Celeb Bio box office collection report celebrities trailers and promos
Join us on Facebook
Join us on Twitter