Another Woman Accused Sexual Assault by Chris Noth
Another Woman Accused Sexual Assault by Chris Noth
Another woman has come forward with allegations against Chris Noth
Becoming the fifth person this month to accuse the "Sex and the City" and "Law & Order" star of sexual assault.
In a press conference with her attorney Gloria Allred, singer-songwriter Lisa Gentile alleged she was "sexually victimized" and "sexually abused" by Noth in 2002.
She claimed Noth forcibly pulled her, kissed her, and touched her breasts.
"I was trying to get him to stop," Gentile said.
The day after the alleged incident, Gentile claims Noth called her and said if she "ever told a soul about what happened the night before, that he would ruin my career, I would never sing again and he would blacklist me in the business."
Gentile says she first met Noth in 1998 at the restaurant Da Marino in the theater district of New York City where Noth was a regular and she was friends with the owner.
Eventually, she and Noth became acquaintances and would chat about music and show business.
One night in early 2002, Noth offered her a ride home from the restaurant, and she accepted since the two were friendly.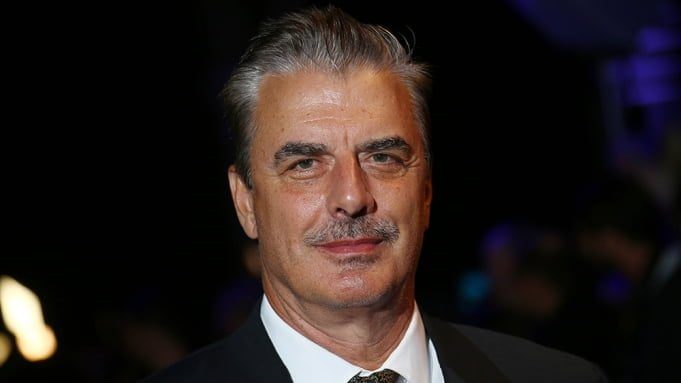 Another Woman Accused Sexual Assault by Chris Noth
She says Noth asked if he could come up, and said he just wanted to see where she lived.
"He started kissing me almost right away.
Then he leaned against the kitchen countertop and forcibly pulled me against him; he was slobbering all over me," Gentile alleged during Thursday's press conference.
"I quickly became uncomfortable." 
She said Noth then became "more aggressive" and began squeezing her breasts.
"I kept pushing his hands down while he was pushing mine up.
I was trying to get him to stop.
He then forced my hands to pull up his shirt exposing his belly and then even harder pushed my hands down towards his pen*s.
I finally managed to push him away and get out of his grasp and yelled, 'No, I don't want this.'"
"He became extremely angry and started screaming calling me a 'tease' and a 'bitch,'" Gentile alleged before he "stormed out" of her apartment.
The next morning, Gentile claims Noth called to warn her that he would blacklist her from the business if she ever spoke of what happened, and then hung up on her.
Allred declined to specify details regarding if and when Gentile and Noth saw each other again, but said it had been "a long time ago."
"I was afraid to come forward because of Mr. Noth's power and his threats to ruin my career," Gentile said.
(At the time of the alleged incident, Noth had already been a prominent star on "Law & Order," and was currently a famous sex symbol on "Sex and the City," which had become a massive global phenomenon.)
"I believe we should have our day in court to hold Mr. Noth accountable for what he did," Gentile said, speaking on behalf of the other women who have recently accused Noth of sexual assault.
---
Follow us or bookmark us for more Bollywood news box office collection report celebrities trailers and promos
Join us on Facebook :
Join us on Twitter :