Ambi Ning Vayassaytho movie
Kiccha Sudeep-produced Ambi Ning Vayassaytho stars Ambareesh and Suhasini Maniratnam in the leads. The movie is directed by debutant Gurudatta Ganiga and it is a remake of Dhanush-directed hit Tamil movie Pa Paandi aka Power Paandi.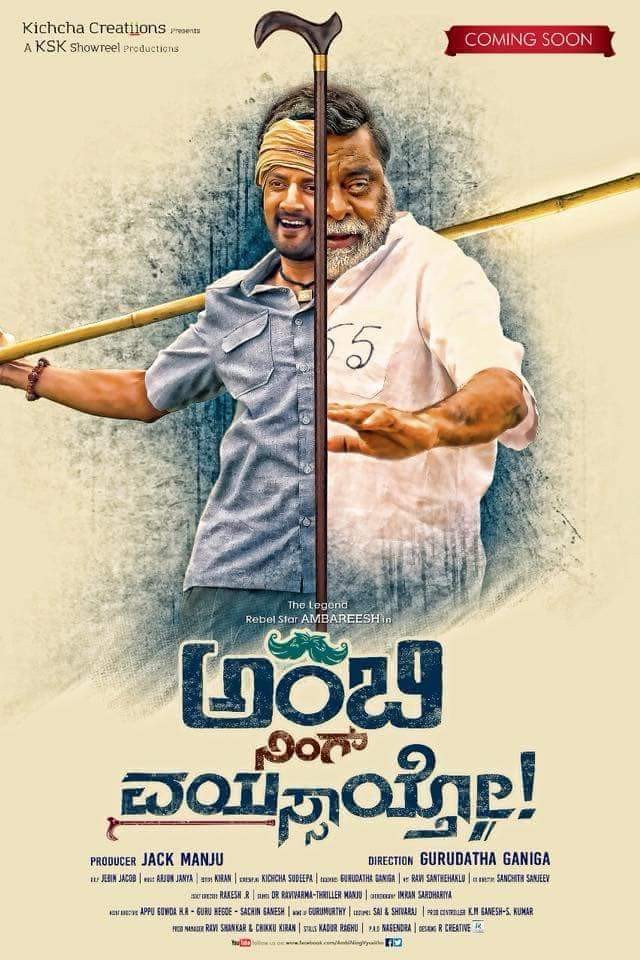 Sudeep and Sruthi Hariharan have played the roles of young Ambareesh and Suhasini in the film. Doddanna, Shivaraj KR Pete, Rockline Venkatesh and others are in the supporting roles.
Ambi Ning Vayassaytho has Jebin Jacob's cinematography and Kiran's editing. The movie has Arjun Janya's music. Director Prem-written 'Hey Jaleela' song and the title track have turned chartbusters.
All the best to the team of Ambi Ning Vayassaytho